Malaysia has been battling the Human Immunodeficiency Virus (HIV) epidemic since the 80s. Fortunately, there has been progress over the last two decades with new HIV infections falling by two-thirds from a peak of 6,978 cases in 2002. However, new data on HIV/AIDS is on the rise again in 2022. A major shift in epidemiology landscaped observed in Malaysia for HIV from sharing needles being the highest HIV cases in the previous years to sexual transmission. The most prevalent group for contracting HIV in Malaysia is young, male, and Malay individuals.
Cost of Treatment for People Living With HIV (PLHIV) in Malaysia
It is important to remain calm if you have been detected or diagnosed with HIV. The treatment for HIV in Malaysia is highly subsidized, easily accessible, and effective for stopping the infection from further spreading. It is crucial to start your antiretroviral therapy (ART) as soon as possible, no matter where you are receiving treatment from. The ART is given free to all HIV patients in public healthcare systems such as government hospitals and Klinik Kesihatans. Since 2017, Malaysia has implemented the WHO recommendation for the initiation of ART free of charge regardless of CD4 cell count. You may also opt for treatment in private healthcare centers. Private healthcare centers are generally faster and allow more freedom in their services such as doctor's consultations and tests. But do keep in mind that there may be additional charges when receiving treatment in private centers.
"CD4 is a white blood cell that fights infection. The lower the cell count, the more severe the infection."
Antiretroviral Therapy (ART)
The antiretroviral medication stops the virus from replicating. Hence, ART should be given regularly, and consistently. This is to ensure that the viral load is lowered, increase CD4 cell count, and reduce morbidity and mortality rate. Although ART does not completely cure HIV, it suppresses viral replication. This allows the immune system to regain strength to fight off infections. Once the virus has been suppressed, the chances of transmitting the virus to someone else reduces by as much as 96%.
Stigma and Discrimination
An online survey to access discriminatory attitudes toward People Living With HIV (PLHIV) is conducted in 2020 with 2,179 respondents aged 15 to 49 years. One in three respondents said they would not buy vegetables from store owners with HIV, and one in four respondents said children living with HIV should not attend the same school as other children. This shows that stigma and discrimination toward PLHIV are still very strong in the community.
Discrimination of employability for PLHIV is also at an alarming state in Malaysia.
Unfortunately, many employers are unaware of this code of practice. An International Labour Organisation study reveals that HIV- positive employees are 40% more likely to receive consistent treatment than those who are not working.
Measures That Could Be Taken
The poor awareness and knowledge about HIV in the population has contributed to the high level of discrimination toward PLHIV. Hence, healthcare hubs could step out in educating and providing necessary aid to ensure the national goal to eliminate AIDS by 2030 can be achieved.
As of now, physicians are the only profession that is able to administer ART to patients. This may result in a slow process and fewer patients are attended to in a day. Malaysia should create an HIV care network via a hub-and-spoke model to decentralize ART access. Non-prescribing clinicians such as nurses, medical assistants, and outreach workers should be allowed to provide ART to patients as well.
Prevention
PrEP and PEP medication are prevention medications for HIV. PrEP is pre-exposure prophylaxis, a medication for people who do not have HIV but are at high risk of getting it. It is a daily medication that should be taken regularly to reduce the risk of HIV. PrEP is able to stop HIV from spreading if contracted. PEP on the other hand is post-exposure prophylaxis for HIV-negative people who think they may have been exposed to HIV. PEP is only for emergency use and is not intended to replace other HIV prevention methods and should be taken as soon as possible after being suspected within 72 hours. However, these medications are not easily accessible.
Any individual could know their HIV status via an HIV screening. HIV screening can be done in clinics or hospitals (government/ private centres) and even in the comfort of your own home. MyScreening's Wondfo HIV Rapid One Step HIV1/2 self-test kits have high sensitivity (2NCU/mL) and can detect HIV1/2 antibodies in human serum, plasma, or whole blood. The test kit is simple and safe to use and you are able to get your results in 16 minutes.  Visit MyScreening's website for more info on our test kits!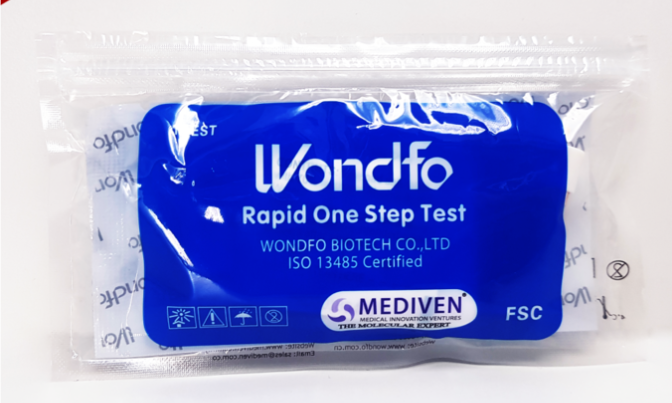 All in all, prevention is definitely better than cure. Practice safe sex by using of condoms during sexual interaction is one of the solutions to prevent contracting HIV. Studies have shown using condoms are 98% effective at protecting against most STDs such as Chlamydia and Gonorrhoea and 90-95% effective at protecting against HIV infections.
Check out this cheeky brand called P'sang. P'sang has a wide range of condoms that are packed in a buttercup design (There's one that fits Asians too!).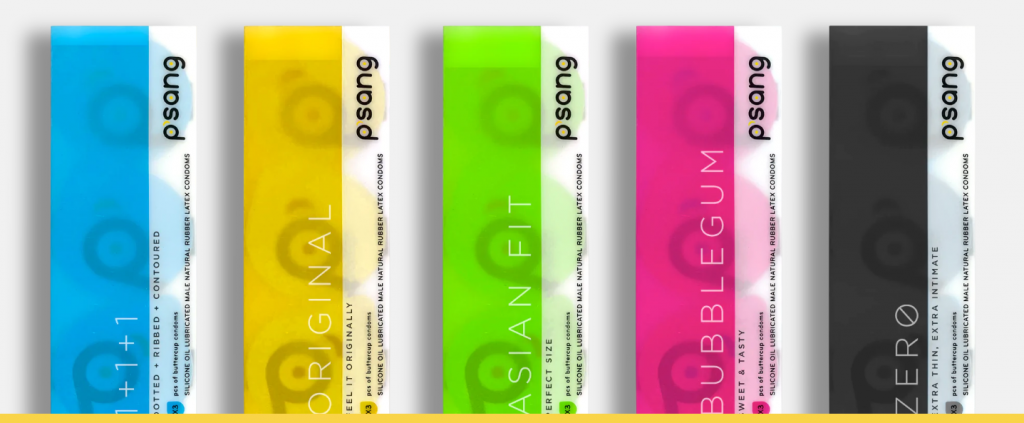 Removing it from the package is swifter; and you will never have to worry about putting it on the wrong side. Its sleek packaging will definitely beat those in the convenience store. Most importantly, the pleasant, rubber-free smell is where the added brownie points go. Do check Malaysia's very own home-grown condom brand, P'sang!
References


1. CHCC Clinic. I just got diagnosed with HIV. WHat are my options? 2020. CHCC Clinic. Retrieved on 2nd August 2022 from https://www.chcclinic.org/post/just-got-diagnosed-with-hiv#:~:text=All%20Malaysian%20Citizens%20are%20eligible,government%20hospitals%20and%20Klinik%20Kesihatans).

2. Gurusamy, Jayakumar. Employment of Patients: End HIV Discrimination. Department of Occupational Safety and Health, Ministry of Human Resource. Retrieved on 2nd August 2022 from https://www.dosh.gov.my/index.php/osh-info-2/occupational-health/1049-employment-of-patients-end-hiv-discrimination.

3.Khairuddin, Lyana. Cost of Living with HIV in Malaysia. Penang Institute. Retrieved on 1st August 2022 from https://penanginstitute.org/programmes/penang-institute-in-kuala-lumpur/1031-cost-of-living-with-hiv-in-malaysia/.

4.2021 Global AIDS Monitoring. Ministry of Health, Malaysia.