What is a learning ability?
Learning ability defined as is the process of acquiring new, or modifying existing behaviours, preferences, values, skils, or knowledge. Also known as the human mental ability to learn or retain new knowledge.

Your genetics load the gun.
Your life pulls the trigger.

Dr. Mehmet Oz
Mental ability presented through the smart behaviour of an individual. For example, an individual with normal intellectual ability will have the capacities as learning, thinking, observing, understanding, remembering and dealing with situations effectively.
However, making in the right decision is the characteristic of an intelligent person. Moreover, a person who has a good mental ability only can deal successfully with a situation by purposeful actions.
Is there a link between genetics and learning ability?
Dr Annie Brookman stated that studies have shown that learning ability influenced by genetic and environmental factors like other traits.
A considerable piece of evidence shows that general mental capability affected by genetics. And each psychological trait influenced by specific genes. In this case, results of education examinations could be inherited to a certain extent. Most compelling evidence, a study conducted on 13,306 twins found that 62% of the score of GCSE English, science and maths was inherited.
In order to interpret these findings, it is important to understand that there are genetic differences between individuals in term of their learning ability.
Genes associated with the learning ability:
BDNF gene:

Improve cognitive ability.
Has a positive impact on learning and memory
DRD2 gene: 

Increases in the expression of this gene lower the learning ability. 
May increases the risk of addictive behaviour. 
SNAP25 gene:

Associated with human intelligence.
School Curriculum Based on DNA?
Did you know in the future Genetics can Decide the student learning style?
Genetics play an important role in our learning journey. It differs from one individual to another. Some people learn through group work better while others prefer individual work. This is why our DNA makes us unique.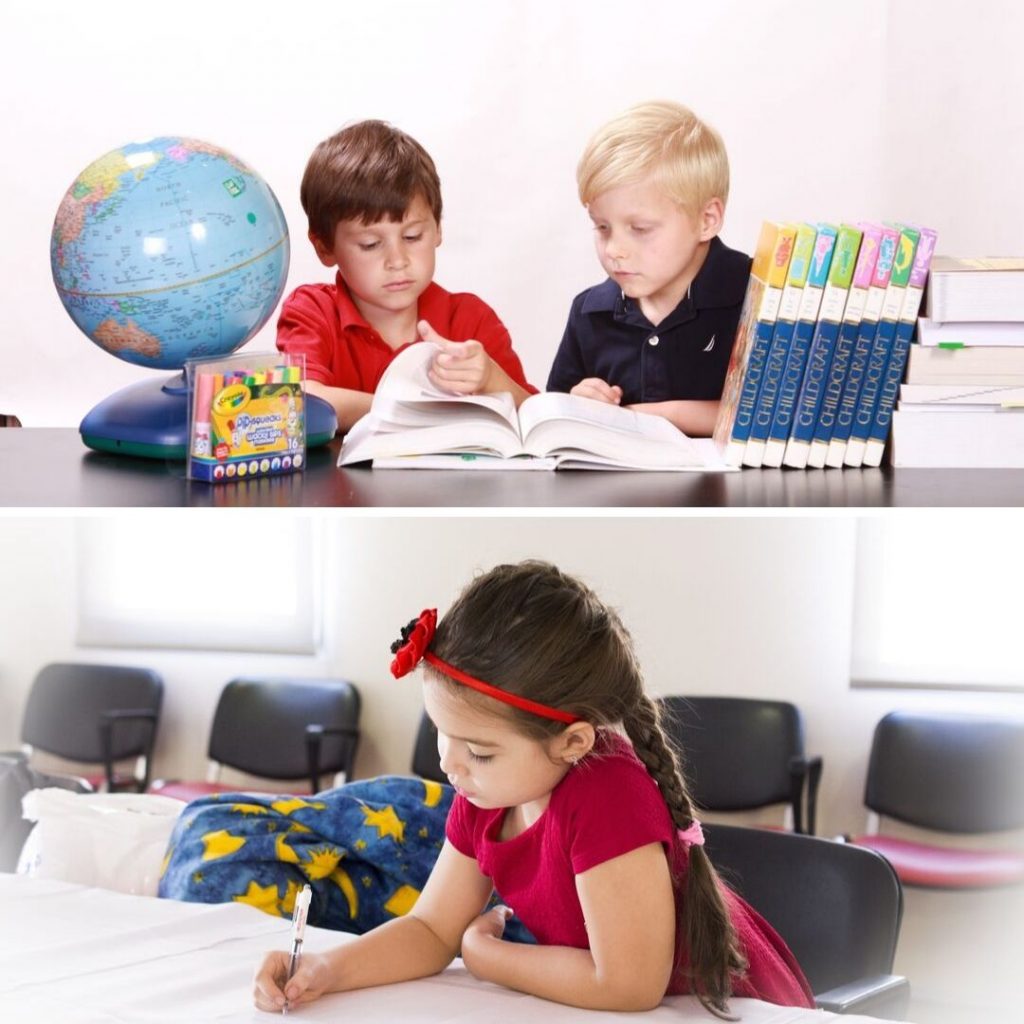 Educators have found throughout their teaching journey that students have different learning styles from each other. Some preferer hands-on learning while others prefer reading and writing style.
However, studies have shown that the style of learning could be innate into an individual. Which show the necessity to explore, dive deeper and discover the educational genomics properly. 
Due to the advances of the technology and genetic studies, the expansion of this scope is comparatively quick.
It includes recognizing and analysing the variation of the DNA in contributing different traits that are correlated with education, for example, short- and long-term memory, learning ability and reaction time.
For more information about your genes, feel free to check out our website here or chat with us on Facebook to exchange ideas.
Refrence list:
Cunha, C., Brambilla, R., & Thomas, K. (2010). A simple role for BDNF in learning and memory?. Frontiers In Molecular Neuroscience. doi: 10.3389/neuro.02.001.2010
Miyajima, F., Quinn, J., Horan, M., Pickles, A., Ollier, W., Pendleton, N., & Payton, A. (2008). Additive effect of BDNF and REST polymorphisms is associated with improved general cognitive ability. Genes, Brain And Behavior, 7(7), 714-719. doi: 10.1111/j.1601-183x.2008.00409.x
Klein, T., Neumann, J., Reuter, M., Hennig, J., von Cramon, D., & Ullsperger, M. (2007). Genetically Determined Differences in Learning from Errors. Science, 318(5856), 1642-1645. doi: 10.1126/science.1145044
Gosso, M., de Geus, E., van Belzen, M., Polderman, T., Heutink, P., Boomsma, D., & Posthuma, D. (2006). The SNAP-25 gene is associated with cognitive ability: evidence from a family-based study in two independent Dutch cohorts. Molecular Psychiatry, 11(9), 878-886. doi: 10.1038/sj.mp.4001868
ROSEN, J. (2019). About half of kids' learning ability is in their DNA, study says. Retrieved 4 October 2019, from https://www.latimes.com/science/sciencenow/la-sci-sn-math-reading-genes-20140711-story.html
Byrne, A. (2017). Do our genes determine learning ability?. Retrieved 4 October 2019, from https://npjscilearncommunity.nature.com/users/20788-dr-annie-brookman-byrne/posts/28635-do-our-genes-determine-language-ability