Malaysian health tech startup, Advanx Health, has released a DNA report that identifies your genetic predisposition in infection risk and severity upon exposure to coronaviruses.
The coronavirus DNA report, titled Project CoviDNA, is Advanx Health's first internal research initiative.
The coronavirus report will be made available to all Advanx Health customers for free.
---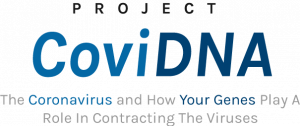 Petaling Jaya, 10 December 2020 – Advanx Health (Ubisana Innovations Sdn Bhd) has launched a new coronavirus DNA report that helps to identify one's infection risk and severity upon exposure to COVID-19, MERS, and SARS. 

The coronavirus report, titled Project CoviDNA, is also the local company's first internal research initiative. Through this project, the science team at Advanx Health hopes to study how an individual's genes predispose them to the coronaviruses upon exposure. They also hope to discover useful information that can help Malaysians in this battle against coronaviruses.

All existing customers who previously purchased any of the DNA Explorer series will be entitled to unlock the coronavirus report upon agreeing to be part of the research project. The reports will be released to customers within 5 – 7 days through Advanx Health's user dashboard.

An official live launching event will also be held on their official Facebook page on 16 December 2020, 6:00 P.M.

The full report demo will be revealed during the live launching event on 16 December 2020

Yong Wei Shian, CEO and Co-founder of Advanx Health said:
"Advanx Health has been actively involving ourselves in combating COVID-19 since March this year. Some of the initiatives that we launched earlier – like FindMyTest and MyScreening – have helped thousands of Malaysians to search for COVID-19 testing locations around their area. We are very pleased and honoured to know that our initiatives have assisted so many Malaysians to identify their COVID-19 status and get treatment earlier.

Today, we are proud to announce our new coronavirus research initiative, Project CoviDNA, which our team has worked with our partners on for several months. After studying the research correlating genetic markers and coronaviruses that have been conducted across the world, we are now bringing that knowledge over to Malaysia. We recognize that these studies are still in its preliminary findings, so we are offering it for free to all of our DNA Explorer customers, allowing them to find out their risk of contracting coronavirus and their potential severity. 

If there are any organizations and institutions that are interested in this project, please do not hesitate to approach our team. We want to champion the local research regarding coronavirus by being the first to initiate and collaborating with relevant parties. More to come." 
Vishala Sivapalan, Scientific Advancement Officer of Advanx Health said:
"This being our first internal research, I am looking forward to seeing it grow and create a community that sees the importance of science and research, and how Malaysians can play a role to be a part of it. By conducting this research, we hope that one day – with stronger scientific evidence – we can contribute to improving the care given to people in the clinical setting."
---
About Project CoviDNA
Project CoviDNA is the first internal research initiative of Advanx Health. The objectives of this research project are to better understand how a person's genetic makes them more susceptible to the coronaviruses and the severity of the infection upon exposure to the virus. Furthermore, the team behind this project also hopes to be able to identify a specific genetic makeup among the population that makes them more susceptible to the coronaviruses. Project CoviDNA will be carried out by utilizing the Advanx Health customer database and the related genetic information of individuals who choose to be part of this research initiative.

About DNA Explorer
DNA Explorer is a series of DNA tests offered by Advanx Health; the DNA Explorer series includes Prime, Carrier, and Personal. DNA Explorer Prime is inclusive of 121 wellness DNA test reports that can provide insight into an individual's genetic predisposition in their fitness potential, health risks, allergies and sensitivities, skin, inner potential, nutrigenomics, and weight management. On the other hand, DNA Explorer Carrier is a type of genetic test that helps to identify an individual's carrier status in a total of 13 autosomal recessive diseases. Meanwhile, DNA Explorer Personal is a customizable DNA test package which allows an individual to select from 8 different categories to create their personalized DNA report.

About Advanx Health
Advanx Health is a health tech startup that aims to incorporate tech and big data into healthcare. They are also the first direct-to-consumer genetic testing company in Malaysia that operates fully online, providing affordable and convenient DNA testing solutions with localized recommendations and personalized guides to a healthier life.