The key to personlised medicine is precision in diagnosis

Dr Sundardas D Annamalay, CEO Sundardas naturopathic clinic
It was my pleasure to attend the PRECISION MEDICINE FOR MALAYSIA workshop on the 28th of Nov. Precision medicine is a dynamic field that integrates the latest research advances with clinical treatment. It aims to treat the individual, not the "average" patient in many areas from cardiac disease to diabetes to cancer.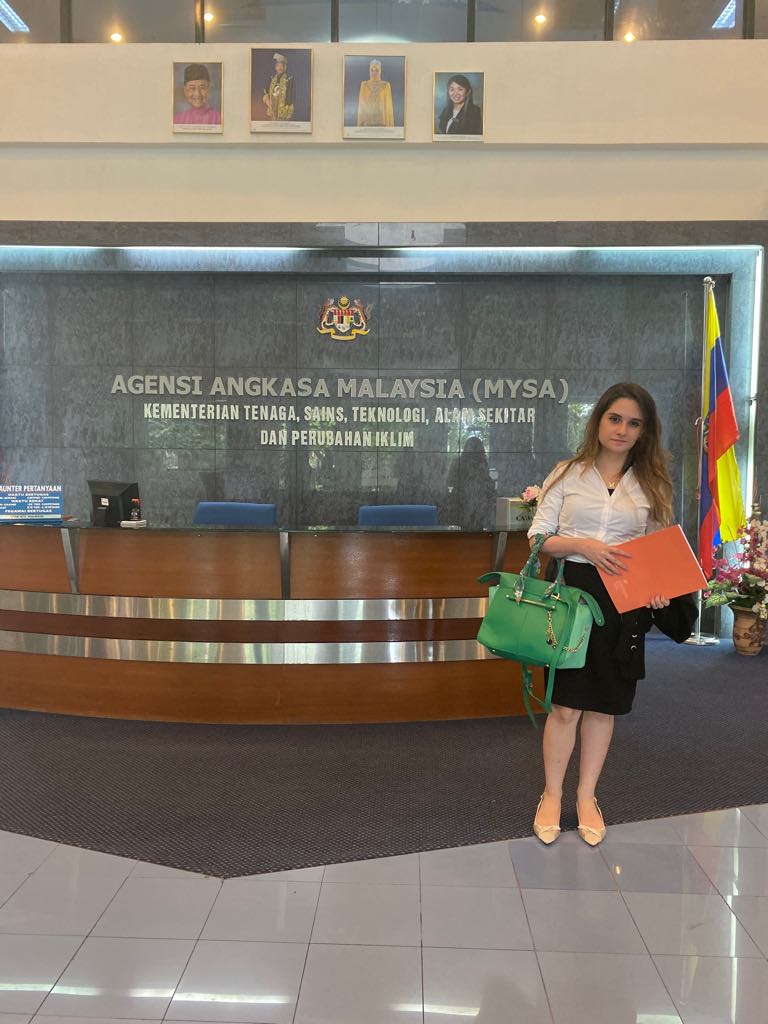 I would like to THANK all panellists for bringing their expertise and experience about precision medicine around the table and engaging in such fruitful, constructive and open exchanges throughout the workshop.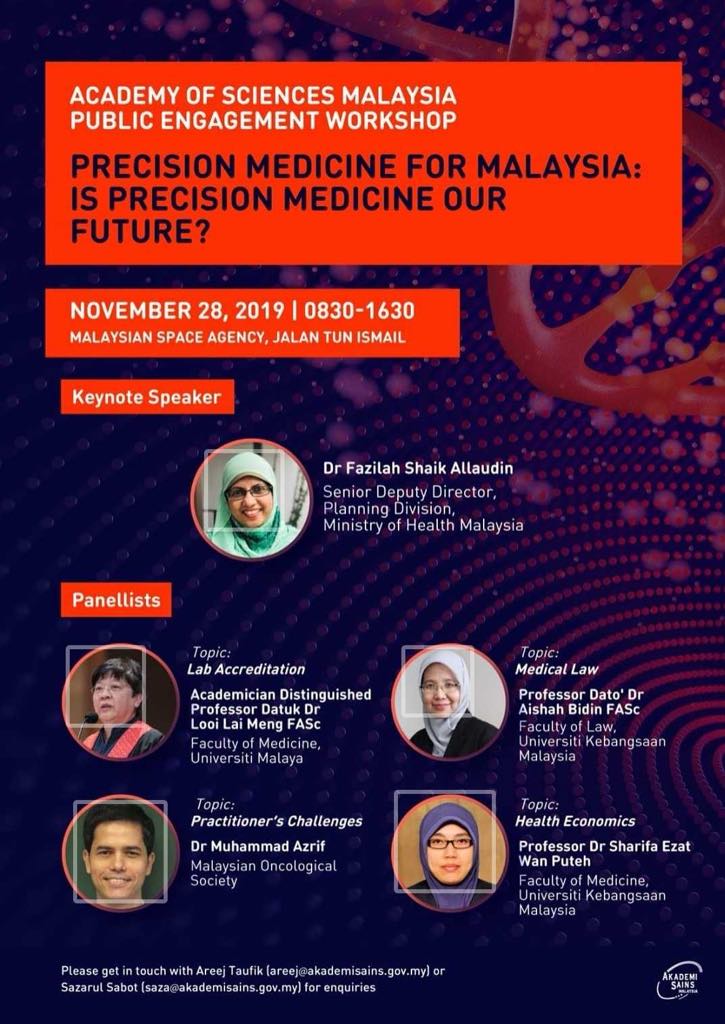 What is Precision medicine?
PM is a dynamic field that integrates the latest research advances with clinical treatment. It aims to treat the individual, not the "average" patient in many areas from cardiac disease to diabetes to cancer. 
PM also well known as personalised medicine. Furthermore, it is a new boundary for healthcare which combine genetic testing, population health and the analysis of big data. 
Here is what I've learned about the advantages of PM:
In fact, since the start of history recording, healthcare professionals always aimed to improve and make their actions more effective for their patients. 
Healthcare professionals trying hard and facing challenges of finding new and treatments that give more successful health outcomes.
For this purpose, PM aims to give more accurate, proactive, precise and impactful treatment for individuals. 
PM works on the very basic concept that one disease can show different signs and symptoms in each individual. Moreover, it depends on their genetics, environmental factors, and lifestyle.
It helps to find out the DNA predispositions towards certain diseases. By understanding your genetic makeup for common nutrition traits, for example, you can modify your life in a better way.
DNA test provide you a personalised genetic report and give you some guidance on what your body is genetically predisposed to.

On top of that, PM can be used as a significant tool to prevent diseases such as cancer. Genetic testing detects the early stages of breast cancer for example.
Malaysia and precision medicine
Based on the National Health and Morbidity Survey 2015, about 66% of Malaysians have at least one out of the three non-communicable diseases (NCDs), for example, high blood pressure, diabetes or high cholesterol levels (hypercholesterolaemia).
Precision medicine helps to identify and prevent one of the widespread NCD in Malaysia which is hypercholesteremia. According to the health minister, there is 1 in 2 individuals has high cholesterol.

Major challenges today facing Malaysia
According to Dr Fazilah Shaik Allaudin, Senior Deputy Director, Planning Division, Ministry of Health Malaysia (2019), the major challenges facing Malaysia nowadays are the impact of diseases, status of population health, ageing population, new tech & services models, financing & sustainability, health workforce and lastly people's need & expectation.
Role of government in digital healthcare
The government plays a vital role in improving and developing this healthcare sector in five major ways (according to Dr. Fazilah Shaik Allaudin):
Provides leader with vision & gaols that aim in developing the digital strategies, advocacy and trust.
Policy, regulation, and legislation. For example, a regulatory framework including healthcare practice, data ownership, privacy and security.
Give access to professional. In terms of facilities, funds and the patient's data for research and analytics porpuses.
Provides capacity building for research and education
Collaborative platforms, innovation system and private partners.
Role of universities in healthcare digitisation
On the other hand, universities also play an important role in the expansion of precision medicine field by the following:
By educating and training students to prepare them for the future.
More research opportunities.
collaborate with government and industries
Evaluation of digital health projects
If Malaysia desire to compete with other developed countries in the field of precision medicine, the government requires to initiate wise measures to improvise, as well as to build up the master plan of healthcare in the nation. Ready or not, we must ride the rails of personalised medicine and be a considerable opponent.
On top of that, one of the most important branches of PM is the precision oncology.
I've learned a lot from Dr Muhammad Azrif Honorary President, Malaysian Oncological Society about the importance of precision oncology and how it could predict the body's response towards a certain type of treatment and its toxic effects to the body.
In conclusion, I would like to take the opportunity to thank Advanx Health for giving this valuable experience. The event enlightened my mind about the importance of the recent advances in Personalized medicine and how the role of precision pathology could help patients with a high risk of certain diseases.
Malaysian government and expertise doing their best to improve the precision medicine field and to ensure that everyone stays in the pink of health.