What will be better than an online doctor consultation based on your convenient? That's right! It's updating your doctor about your health status or any adverse effect of any health condition through an app. This contributes to the foundation of digital health.
What is digital health?
Digital health, also known as e-health, is one of the growing industry which uses the convergence of technology and healthcare that aid in improving health outcomes.
The healthcare industry utilises communication and information technologies to assist in addressing the health problems and challenges faced by people under treatment.
Digital health divided into three main categories which include electronic health records, digital services, and technology.
Let us have a closer look into each category:
1-What is electronic health record (EHR)?
An electronic health record is an electronic version of a patient's health records. EHRs are live patient's records that can be used by authorised people instantly.
EHR usually contains a patient's medical history and treatment. On top of that, EHR provides a comprehensive view of a patient's care. In other words, give the excess to many healthcare organisation to check the medical records of the patient.
EHR & Malaysia:
According to the health minister Datuk Seri Dr. Dzulkefly Ahmad (2019)"Currently, 20% of the hospitals in the country already have the system in place, including Selayang Hospital and Ampang Hospital, but it is still not fully operational".
Malaysia is one of the fast-growing countries, everyone tries to give their best to ensure that all society stays in the pink of health. 
2- Digital health services
Healthcare industry is evolving and the industry players are trying to find the best plans to achieve maximum patient health outcome. the future of healthcare is always evolving to assist healthcare providers as well as patients themselves to achieve better health outcomes.
Companies who have an interest in digital health usually uses artificial intelligence to save people's lives by assisting medical professionals to take a precise medical decision to develop heart rate monitoring, fitness, and health applications.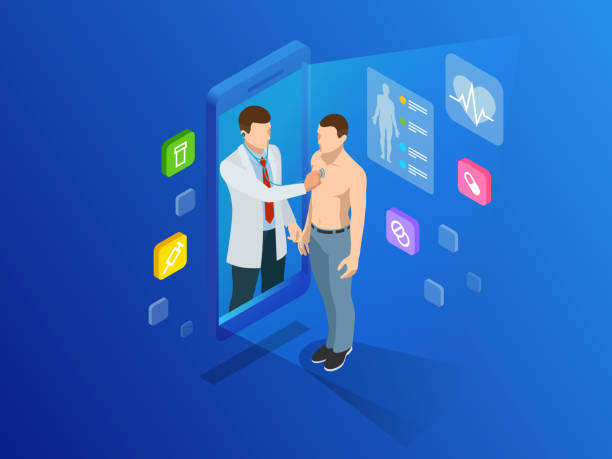 3- Technology
Success requires a convergence of various mindsets, technologies, and experiences found in the academia, pharma, and healthcare industries, and utilize it to customise patient health outcome.
Industries now focus on the development of the four main technology divisions involved in digital healthcare:
1- Telehealth (Home Health Monitoring Technology and Services)
2- Telecare (Independent Living Technologies and Services)
3- Wellness & fitness
4- e-health solutions
The importance of digital health
The healthcare industry's objectives are complicated and diverse which includes:
Assist patients to communicate with the consultant directly
Monitor and manage chronic diseases.
Reducing the price of healthcare services.
How it can benefit both patient and professional?
Generally, what makes the healthcare industry interesting is that those aims could stand to bring advantage to both patients as well as their healthcare professionals.
By collecting more information on health markers, from activity level to blood pressure, it is expected that digital healthcare will let individuals improve their lifestyles and stay in the pink of health for longer. Thus, patients need lesser visits to their doctors. 
Hence, by allowing doctors to interfere earlier during an illness. In addition to that, it could help shorten the period of a disease or relieve the symptom. Not only that, but it also lowers the total price of an individual's healthcare over a lifetime, cutting bills for providers and patients just the same.
"As Malaysia is into the 4th Industrial Revolution, there's a need to develop that form within the local ecosystem to cultivate learn the culture of innovation and commercialisation. In the field of medicine, constantly evolving and changing at a rapid rate. Healthcare professionals need to keep abreast with this, with an aim to make healthcare – better, faster, smarter and cheaper" 

Datuk Dr Noor Hisham Abdullah, Director General of Health, Ministry of Health (MOH) Malaysia 
In conclusion, digital health is a powerful tool used to improve people's health. The Malaysian government putting its efforts to develop and improve this industry to serve the people's needs. As a result of this revolution, digital health has a lot of benefits to patients as well as for healthcare professionals.
For more information about digital health, feel free to check out our website here or chat with us on Facebook to exchange ideas.