In part 3 of 'People Behind Advanx Health' series, let's get to know Vishala, our Scientific Advancement Lead.
Vishala manages the science aspect within the company and our products — DNA Explorer Essential and DNA Explorer Health360.
Hence, keep on reading in order to know more deeply about this science enthusiast!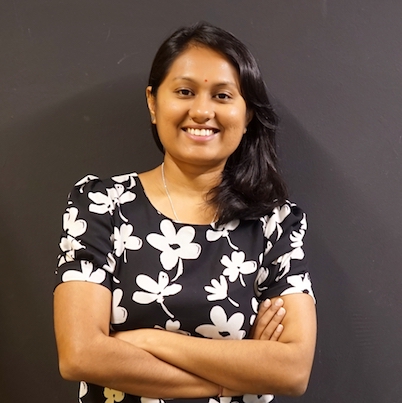 Although she always goes by the name Vishala, some people still have the tendency to call her by half of her name. Vishala was born and grew up in Kuala Lumpur. Being in KL, she is used to the fast pace of living, traffic almost everywhere, overcrowded trains and etc.
When she was doing her tertiary studies, things were drastically different. She lived in a countryside in United States, due to the location of her university. Living there for a number of years has made her life much more quieter.
Ever since her university years, Vishala enjoyed living in quiet places. She grew to enjoy reading and watching movies alone. Now besides reading, she likes to get her hands dirty and explore science with kids.
"Science has always fascinated me. I get to explore science with loads of fun and laughter with kids." said Vishala.
Roles in Advanx Health
Vishala plays a very important role in Advanx Health, since a big part of the company is based upon research and science. Her role also includes providing scientific training for our products, conducting educational interviews with researchers etc.
She has done numerous interviews with domain experts, as part of her ongoing efforts to increase public awareness on certain health topics.
Vishala is also very active in the research community and works with local scientific research community very closely.
"Science has always fascinated me. I get to explore science with loads of fun and laughter with kids."

said Vishala.
Dammia: How long have you worked in the organisation? Why did you make the switch and where did you work previously?
Vishala: It has been about 7 months of working with Advanx Health. I decided to come into industry. I felt there is a lot of good research produced locally. However, it doesn't really get translated into the clinical setting, let alone in the commercial industry. I understand there will be challenges in doing so as well.
My previous work was life sciences based. I have worked in few research fields throughout the years. This includes cosmeceutical science, plant biology, virology and so much more. I came from a pharmacogenomics background. Hence, I understand how genetics plays a role in disease progression. My research background in life sciences has contributed to my current role.
Dammia: How is your current role is helping you to reach your dreams?
Vishala: I get to engage with the scientific research community. Then, I create collaboration and see how we can drive genetics research in the country. I get to discuss with them on how we can translate their research. It could be either into primary care setting or commercial product.
Science communication is my interest as well. It is important for public to know the discovery of science. Especially the one conducted by Malaysian researchers. This is to drive awareness on a certain topics. Then, we can gain support from the public sector in building an R&D ecosystem in our country. My role allows me to do educational videos. This allows me to communicate science in a simpler language to the public.
Dammia: So far, what are the biggest challenges you have faced?
Vishala: The awareness of medical science research is still low in the country. Let alone the genetic testing. Hence, we need to communicate this science effectively. We also ensure that consumers can understand about the science behind our products.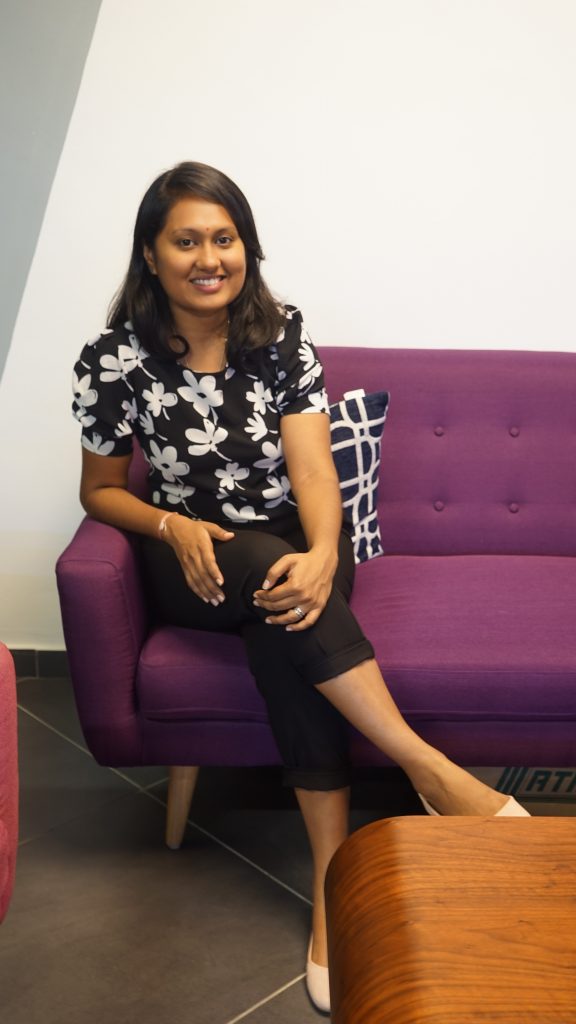 Dammia: What are the most memorable experiences working for this current organisation?
Vishala: I work on many different things. This exposure certainly adds value to my experience. I enjoy learning new things.
Not to mention, I have always been nervous in giving public talk. But to date, I already have done it twice. That is probably one of the most memorable experiences working here.
---