From the last interview, I've learnt a lot about our co-founder, Ping. So, today let's get to know more about John, the business development and operations lead of Advanx Health.
What does he do in the company? And what is he like as a person? Keep on reading to get your answers!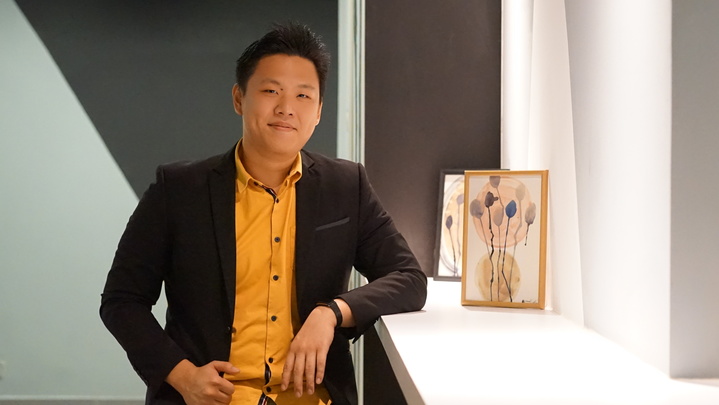 Yeo Keh Hau, or better known as John, is the Business Operation Manager of Advanx Health.
Born in Seremban, John grew up in Puchong with his family. He enjoys playing sports, reading books and manga. He's also a movie buff, with anime being his favourite.
As a registered pharmacist, John obtained his degree in Bachelor of Pharmacy (Hons.) in Cyberjaya University College of Medical Sciences (CUCMS). At the moment, he is pursuing his Masters of Business Administration (MBA) in Healthcare Management. Talk about juggling work and studies!
According to John, his current job scope involves handling business operations, inbound sales support, outbound marketing and customer success. His favourite part is when the customer comes back and tells us that they appreciate our service.
"I am always equally excited as our customers when they receive their report and start discovering their DNA"

said John.
John revealed to me that it wasn't his intention to join Advanx Health in the beginning. Back then, he was looking into venturing into the big pharmaceutical world.
But all of that changed when Wei Shian (CEO of Advanx Health) had a chat with him. He was inspired by Wei Shian's passion and vision of the future, and that really sparked the fire of passion within him. And the rest was history.
"I hope to bring innovative changes to the healthcare landscape in Malaysia and throughout the region. I hope to be part of the healthcare transformation and provide tools for better health"

said John.
Apart from that, we had a chatted about his work and his aspirations too.
Dammia: How long have you worked in Advanx Health?
John: I have been with Advanx Health since April 2018. I was previously working with an OEM manufacturing company that manufactures herbal supplements, health supplements and health food products. During that time, I managed client accounts, customer service, new product development and product registration. I involved in managing the company's own brand of products which include marketing and sales training. And before that, I practiced in community pharmacy, which is where I got my pharmacist license.
Dammia: Tell me about your first week in this company.
John: My first week on the job was quite eventful. We were bootstrapping and we didn't even have an office back then. So, coffee shops and cafes became our meeting and discussion space. To be honest, I felt that it was a rough start because the field was somewhat foreign to me. In order to have a better outlook of the industry, I called up and met with several suppliers and providers within the industry. From there, I had a better picture of the industry and understand better on the value chain of the business.
Dammia: What does your job (and what you do) mean to you?
John: I hope to bring innovative changes to the healthcare landscape in Malaysia and throughout the region. I hope to be part of the healthcare transformation and provide tools for better health. Besides that, I am also looking at this as an opportunity into building a legacy rather than a career.
Dammia: What keeps you going and positive almost all the time?
John: What keeps me going and positive is our team. Everyone here in the team supports each other and help each other out. I really love the company and the team, and that motivates me to put 100% of my effort in, even during down times, because I would want to see the team to be successful together. Being able to go through all the ups and downs to achieve our goal together will be my biggest motivation.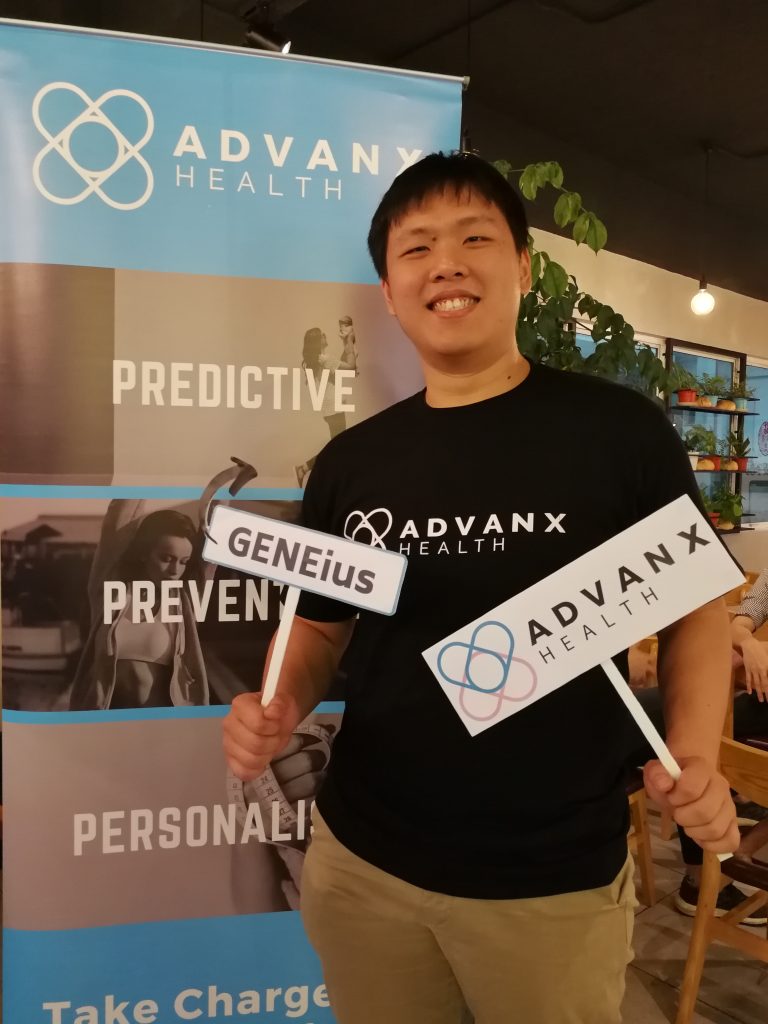 Dammia: How has your life experience made you who you are today?
John: My father passed away due to heart-attack when I was 15 years old. That incident made me realised how important health is to a person, as well as to their family members. Going through pharmacy school, learning about the interaction between diseases and medicines enabled me to get a better understanding about health. However, it was not until my previous boss and mentor told me a fact that opened up my eyes. He told me that "if all healthcare professionals, like a pharmacist, earns money by selling your drugs, rationally would they want you to be healthy and consume less drugs, or they would want you to be sick longer and sell you more drugs longer."
That really opened me up to think about the current healthcare delivery and whether it is sustainable. Therefore, I chose to go on a path of predictive and preventive medicine and with hopes to change this condition.
If John's story has inspired you in some ways, reach out to him here.