Do you often feel thirsty after eating a meal outside, or after having a pack of potato chips? This is probably because the food is too salty. If you frequently experience this, your salt intake may be too high!
The World Health Organization (WHO) recommends a daily salt intake of less than 5 gram (1 teaspoon).
However, the Malaysian Community Salt Study 2017/18 (MyCoSS) found that 4 out of 5 Malaysians are consuming excess salt daily. The average salt intake is 7.9 grams per day, which equals to 1.6 teaspoons!
Exceeding the recommended limit is easier than you think, as most of the time the salts are hidden in foods.
Why is excess salt bad for me?
Sodium chloride, commonly known as salt or table salt, is widely used in food processing and cooking to add flavour to the foods.
Yes, sodium is essential for your body to function – particularly your muscles and nerves. However, too much sodium can lead to high blood pressure! Do you know that 30.3% of Malaysians have high blood pressure, and more what's more surprising: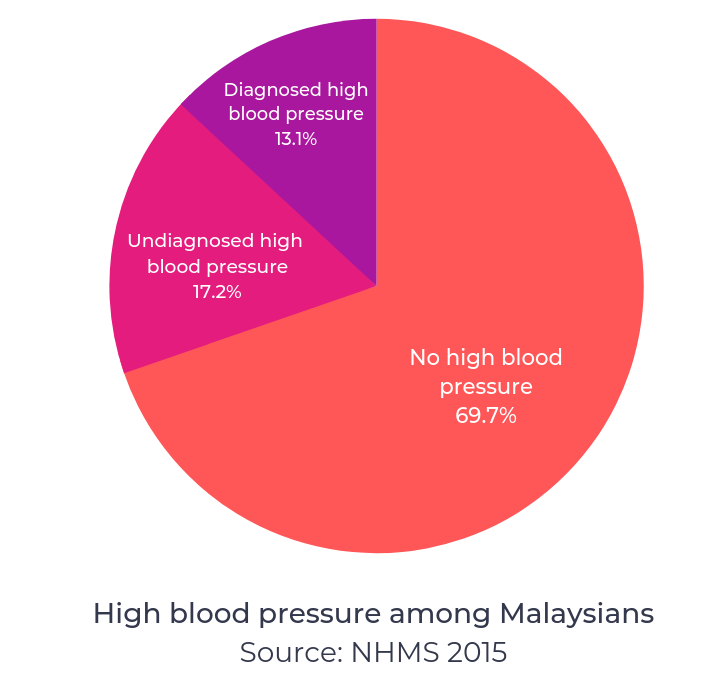 Yes, most of the high blood pressure cases in Malaysia are actually not identified! This could have detrimental effects. When you have high blood pressure, your risk of various non-communicable diseases such as stroke and coronary heart attack will be much higher as compared to those who don't.
It would be helpful to get a check-up every one to two years to make sure that you're free from these conditions.
You might also wanna consider cutting down your salt intake.
So, here are some steps to begin with…
1. Prepare your own meals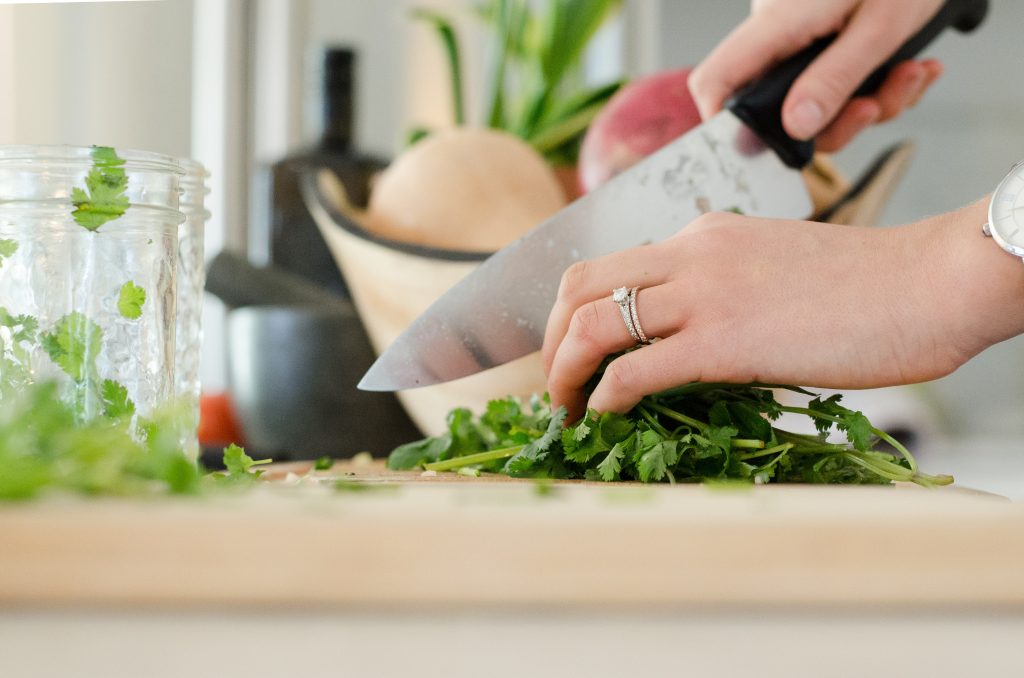 When was the last time you really spent time to prepare a meal? How many times have you had fast food this week? This is exactly why you might be consuming excess salt! For example, one McDonalds meal that consists of a cheeseburger and a medium fries already take up more than 50% of your daily salt allowance of 5 grams.
You get to control how much salt you are eating when you prepare your own meals. Occasionally replace salt and soy sauce with other spices such as garlic, black pepper, paprika, oregano and even lemon juice to make your food as flavourful!
When salt or soy sauce has to be in the recipe, try to add a minimal amount that would just satisfy your taste buds.
2. Read the nutrition facts label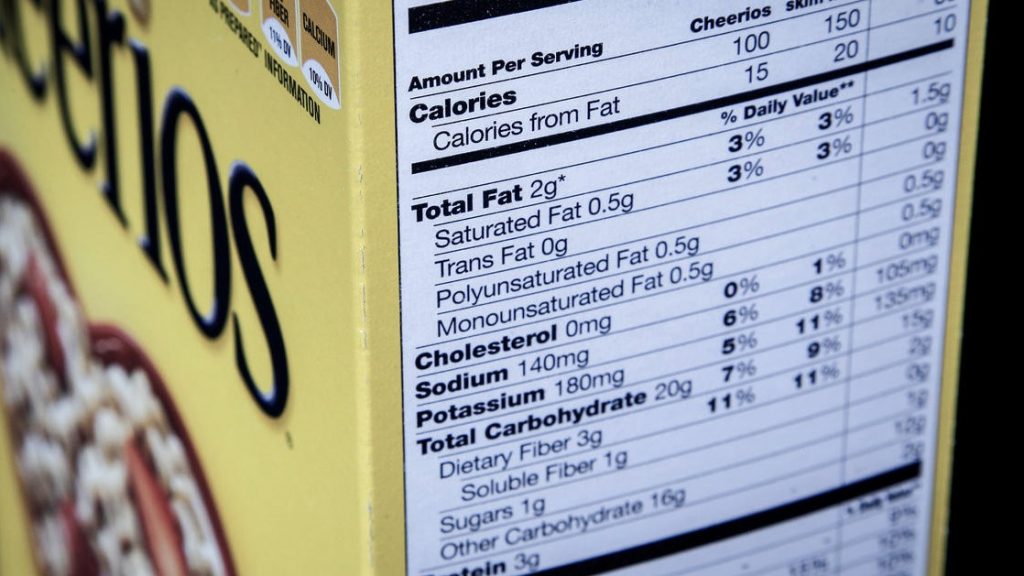 Look for the sodium content in the nutrition facts label. This can be tricky, as the amount of sodium does not equal to the amount of salt in the food! In every 5 grams of salt, there is about 2 grams (2000 mg) of sodium. This means that we should ideally consume less than 2000mg of sodium per day.
When you can't decide between 3 different brands of biscuits, the one with the lowest sodium content might be the one for you! The American Heart Association considers foods with 140 mg or less sodium per serving as low in sodium.
3. Buy more whole foods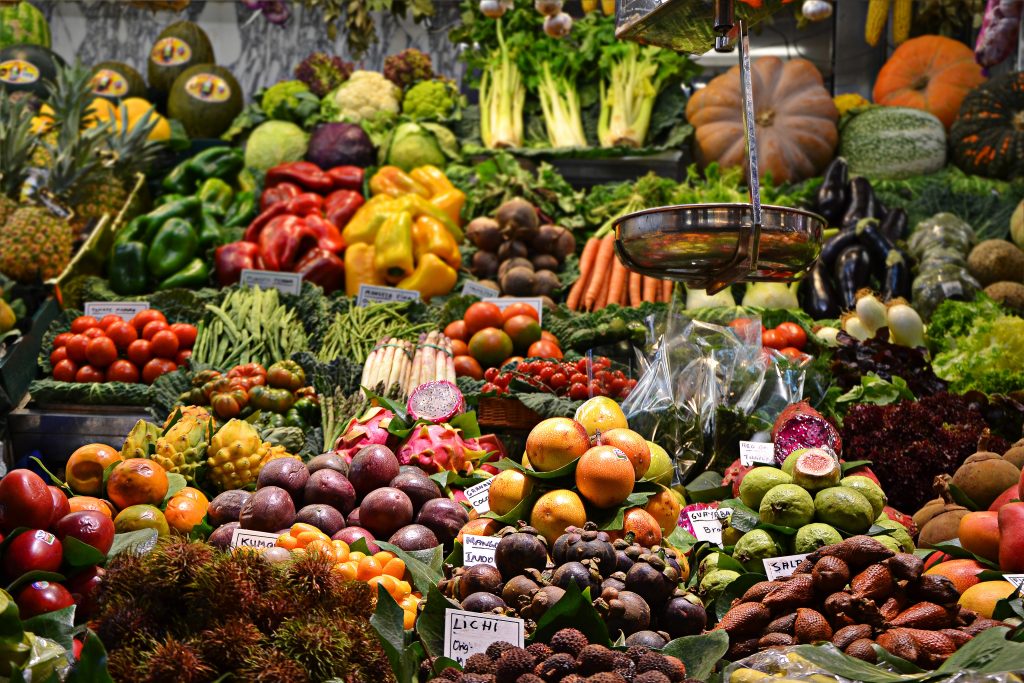 Instead of processed ones, buy more fresh fruits and vegetables. Choose fresh meat rather than canned, smoked or processed types. When buying nuts for your snack, get the unsalted ones.
It's about your health…
You might think that foods will be less palatable when they're lower in salt, but it is possible to train your taste buds. Eat less salt for a few weeks by cutting down on your processed foods, fast foods and restaurant foods. When you're used to it, this is when a little salt will start tasting like a lot of salt.
At the end of the day, you are the one who has control over your diet and health. Monitoring your salt intake is one of the basics of healthy eating. There are many other things to take note of when it comes to healthy eating, but it is always good to focus on one improvement at a time!
References
Heart.org. (2019). [online] Available at: https://www.heart.org/-/media/data-import/downloadables/pe-abh-why-should-i-limit-sodium-ucm_300625.pdf [Accessed 25 Jul. 2019].
Who.int. (2019). Salt reduction. [online] Available at: https://www.who.int/news-room/fact-sheets/detail/salt-reduction [Accessed 25 Jul. 2019].
Iku.moh.gov.my. (2019). NHMS 2015. [online] Available at: http://iku.moh.gov.my/index.php/research-eng/list-of-research-eng/iku-eng/nhms-eng/nhms-2015 [Accessed 25 Jul. 2019].