As a new intern here, I, Dammia am much interested to know about the people behind this startup. As curious as I am, I personally want to know about all of them be it their back stories or it could also be about anything related with this company too. Well, as the saying goes, "you can't love what you don't know." Hence, I come out with this series of knowing the family in this home called 'Advanx Health'. The first lucky person that I would like to get to know about would be the co-founder of this company, Ping.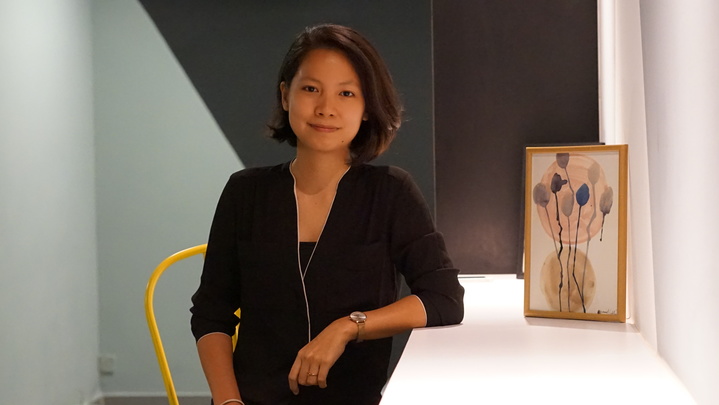 Chew Yen Ping, or Ping for short, is the co-founder and Product/Tech Lead of Advanx Health. She is a typical city girl that grew up in Subang Jaya, Selangor. She claims that she loves to read fictions compared to non-fictions. It would take her months or even years to finish non-fictions. In fact, I noticed that she just bought her latest novel, 'The Handmaid's Tale'. Apart from that, she also enjoys arts and crafts as much. Therefore, she usually spends her free time going for workshops like calligraphy and macrame weaving. Not to mention, this young lady is a graduate from the University of Portsmouth with a Masters of Pharmacy. She obtained her pharmacist license after that. In 2015, she picked up coding from Next Academy and fell in love with it ever since.
As what I can observe regarding her specific roles, generally she handles digital marketing and tech. As for digital marketing, she handles the social media contents, planning and launching marketing campaigns. These are purposely for education and lead generations. Besides that, she is also in charge of the building and maintenance of the company's website and blog. In terms of tech, she handles all the tech-related things. One of them is building, deploying and maintaining a web app. The web app mentioned is made for product purchase, DNA reports and optimising on the users' experience. Ping also told me that her role also includes building internal systems to optimise operations.
"That is why Advanx Health exists.To make it easier for you to explore your own DNA. Therefore, you can discover your own health and wellness predispositions."

– Ping
I also got the chance to ask her some other questions. Basically the questions are related to her personal background and Advanx Health as well.
Dammia: How long have you been working with Advanx Health? Where did you work previously?
Ping: I have been working with Advanx Health since the start, which would be around 1 year and a half. Previously I was the Growth Team Tech Lead in Next Academy. So, I was mostly working on marketing-related things.
Dammia: Why did you decide to make the switch?
Ping: I fell in love with tech in Next Academy. Hence, I have always been on the lookout for something related to tech. It would be much better if I could marry both of my healthcare-related skills and tech skills. Initially I was looking for health tech companies in Malaysia/Singapore to join. But then, Wei Shian approached me with this idea. I took the opportunity to start a health tech company instead. I must say that I've learnt so much in the past 1 year and a half, especially in terms of running a business and management.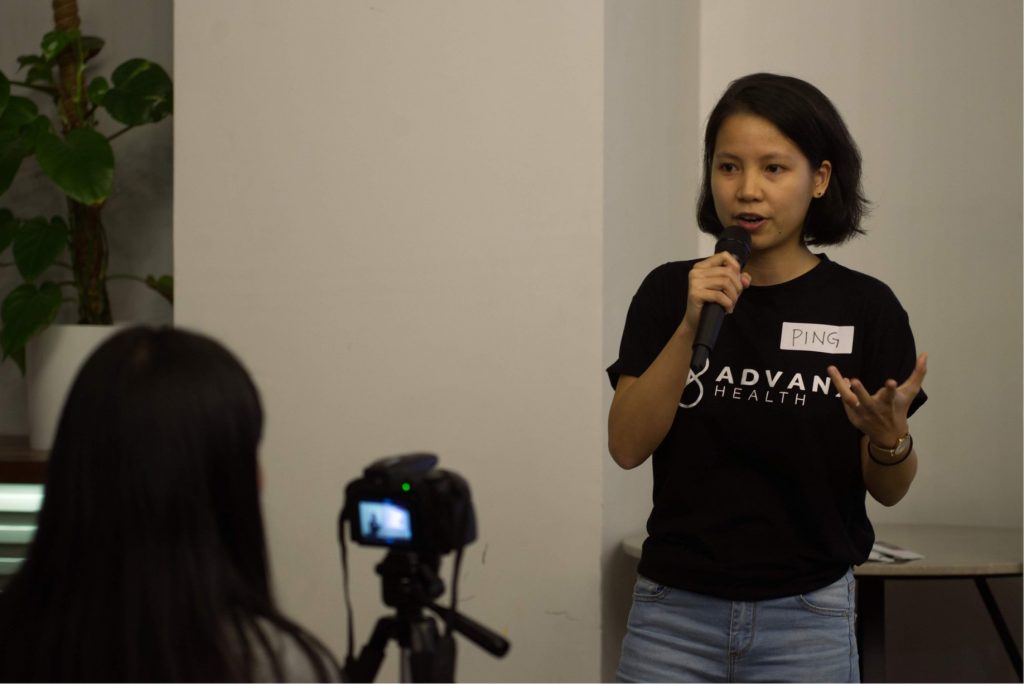 Dammia: What are the most memorable moments working for this current organisation?
Ping: There are so many memorable moments throughout this 1.5 years, all the ups and downs are still pretty fresh in my mind. I would say that one of the best moments for me is when we were doing a facebook live countdown for our DNA Explorer pre-launch sales. The preparation that we have done for the pre-launch all boils down to that 1 hour plus, and when the first sales came in, that feeling was exhilarating.
Dammia: What are your outside interests?
Ping: I am very interested in machine learning and artificial intelligence. I think these areas have infinite possibilities, especially when applied to healthcare. Earlier last year (2018) I was dabbling into ML/AI with AI Saturdays KL, but this interest has taken a backseat ever since Advanx Health takes up most of my time. But it's definitely something I intend to venture deeper into in the future.
Dammia: How is your current role helping you reach your dreams?
Ping: I dream of a day where leading a data-driven lifestyle becomes mainstream. Whereby we are empowered by the knowledge of their current wellbeing. This is where all information about our current health is constantly at our fingertips. And the decisions that we make are based on these data that we have.
Hence, that is why Advanx Health exists. To make it easier for you to explore your own DNA. Therefore, you can discover your own health and wellness predispositions. Combine that with your lifestyle data, that's when you have the complete picture of what makes you who you are.